Hospital Drama
Visiting a child at a hospital, you don't know, might seem scary and awkward.  However it can actually be rewarding and fun. It can make a huge difference for their recovery as positive interactions create positive emotions. Here's why:
The Power of Mirror Neurons
Brain research suggests there are a group of brain cells called mirror neurons.  These cells are active when we experience emotions. These neurons get a kick start with positive as well as negative experiences. In short, when you visit a children's hospital and you bring good into their life, the neurons of the sick children will automatically, mirror, the same attitudes, and feelings you have projected. Therefore, by visiting a child in the hospital, you have a chance to bring good mental health and quicker recovery times to children in need. Most communities have a hospital that specializes in children's care, or at the very least a children's wing. Consider combining your visit with other fun activities such as a drama team or musical group. Balloons with helium are always a big hit! This activity is great for a one-time event or monthly outreach. You and those you meet will be sure to feel love. Young people really appreciate visitors who help to break the monotony of hospitalization.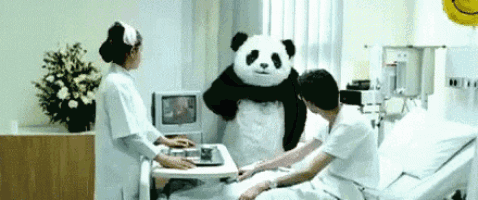 Where to start: 
Call your local children's hospital to talk to them about your idea. 

Ask about rules and policies and what the hospital would like from you.
Here you can find out about details and permissions. 

Talk to your friends about your idea and brainstorm.
Begin by scheduling something that is not overwhelming with-in your availability.
Now is your chance to move.
Call your local hospital to get started, or set an appointment on your calendar to do so now!